A diabetic's guide to Aubergines
The recommended diet for anyone diagnosed with type 2 diabetes is one that is low in carbohydrates and includes foods which are low on the glycemic index. Thanks to the low-carb, low-calorie properties of the aubergine, and a glycemic index of just 15 (out of a possible 100) it's an ideal ingredient for incorporating into your everyday recipes, with countless possibilities ranging from Turkish baba ganoush to Italian caponata, along with Greek moussaka and British aubergine bake too! Aubergine is a tasty and filling vegetable and what's more it's a great way of getting more fibre into your diet having a whopping 19 grammes of fibre in an average sized aubergine.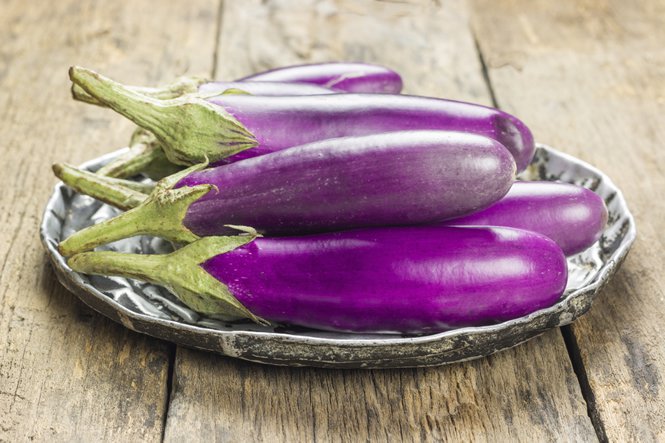 How can aubergine prevent and control diabetes?
An aubergine rich diet is an effective solution for the prevention of type 2 diabetes, but how can eating more aubergine do this?
Studies have found that the consumption of aubergines actually hinders the enzyme which converts starch into blood sugar, making it arguably one of the most effective foods in preventing diabetic issues.
Aubergines are high in alpha-glucosidase as well as angiotensin, which both improve glucose absorption.
Whilst being packed with fibre, aubergines have a minimal soluble carbohydrate content.
The high volume of antioxidants contained in aubergine helps to crush blood sugar generated free radicals in the body.
Other diabetes fighting nutrients found in aubergines include in quercetin, beta-carotene, genistein and curcumin.
Aubergine is a very low calorie, highly nutrient dense food which makes you feel full, thus preventing overeating