How can we help you?
---
A.Vogel's July Special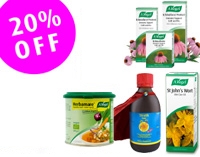 Our monthly specials are always a great chance to restock on you favourite A.Vogel products. Save 20% off the following products: the Echinaforce range, St. John's wort oil and cubes & bouillon.
---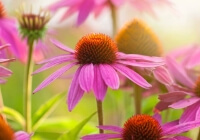 Originally identified by Native American tribes for its medicinal properties, Echinacea (aka the purple coneflower), has been used for decades as a herbal remedy. We are demonstrating the superiority of fresh Echinacea extracts for treating colds and flus over and above its dried counterparts.