How can we help you?
---
A.Vogel's October Special
Our monthly specials are always a great chance to restock on you favourite A.Vogel products. Save 20% off the following products: the BioSnacky Seeds and Sprouters, BSKT Veganola, our ranges of Herbamare salts, Herbamare Cubes & Bouillon as well as Pete Evans simmer sauces.
---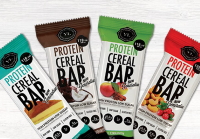 It can be hard to find healthy, on-the-go foods that fit into your busy schedule. Fortunately for those busy, health conscious Aussies among us, we've got the inside info on some of the best high-protein foods and snacks to keep you topped up all day.