How can we help you?
---
A.Vogels Monthly Specials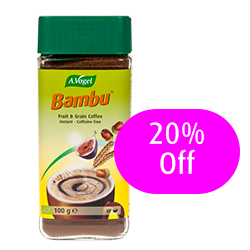 Bambu Instant
Tasty, instant and caffeine free alternative to coffee
-100% natural, organically grown ingredients
-Suitable for Vegetarians and Vegans
-FREE from Synthetically Produced Substances, Genetically Modified Organisms (GMO) and Genetic Engineering (GE)

---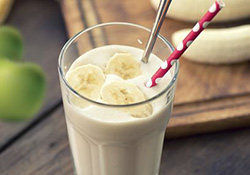 This naturally sweet, creamy smoothie is super simple to make and great for those looking for a quick breakfast or light nutritious snack.
Bananas are great for your digestive system! They help aid digestion, stimulate the growth of friendly bacteria and because they are high in fibre, they help keep your bowels healthy.