Healthy Banana Brownies with Bambu®

Rachel Foyle
Looking for a healthy and delicious treat? Packed full of yummy goodness, vitamins, antioxidants and fibre, these easy-to-make brownies are a family favourite. "
How to make Healthy Banana Brownies with Bambu®
1. Preheat oven to 175°C.
2. In a large bowl mix together the almond flour, 5 tbsp of Bambu® powder (finely ground), flaxseed, cinnamon, baking powder and salt.
3. Puree the dates and bananas in a food processer.
4. Melt the coconut oil in a saucepan over low heat.
5. Mix together the melted coconut oil, dates, bananas and add vanilla and egg. Mix to a smooth paste.
6. Add the mixture to the bowl with the dry ingredients and gently stir together.
7. Add the chopped walnuts to the batter.
8. Grease the baking pan with coconut oil and fill with the batter. Place in the oven for 25 minutes.
Nutritional information per serving:
CAL
185CARBS
20gPROTEIN
12gFAT
5g
It was love at first bite :) ! If you've given this recipe a try, please let us know! Leave a comment below, rate it above, share it! Take a picture of it and tag it #AVogelRecipes on Pinterest We'd love to see what you come up with :)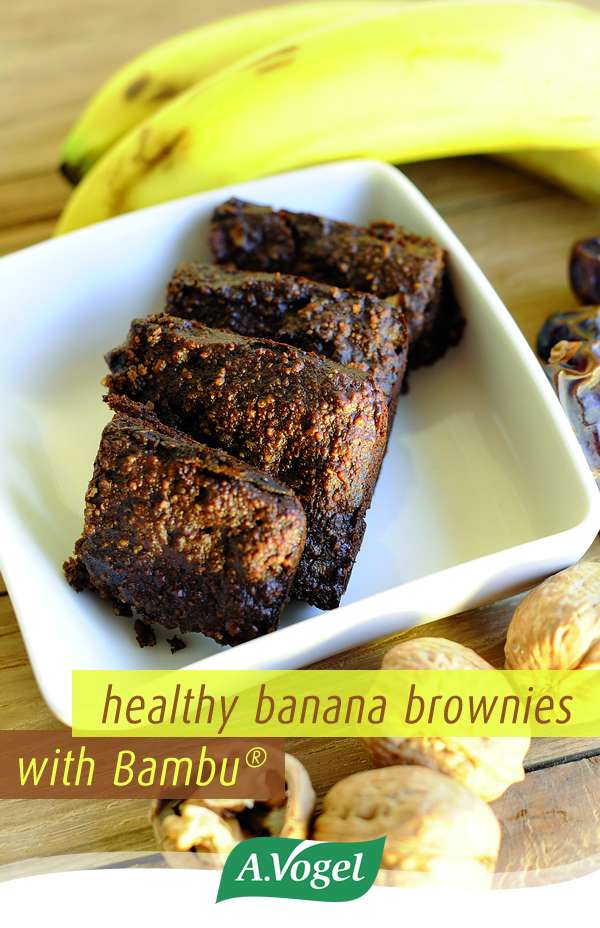 Rachel is an avid cook who has a passion for creating healthy meals and treats for her friends and family to enjoy and now you can enjoy them too.
Search