Cheesy Stuffed Tomatoes with Rice & Mushrooms
This is a great way to use leftover tomatoes. Stuffed with creamy cheesy rice, onion & dried mushrooms, they are so simple to make for a lovely lunch or light meal served with a fresh salad. "
How to make Cheesy Stuffed Tomatoes with Rice & Mushrooms
1. Crumble the dried mushrooms into a small amount of cold water.
2. Chop the onion and fry it with the dried mushroom liquid mix.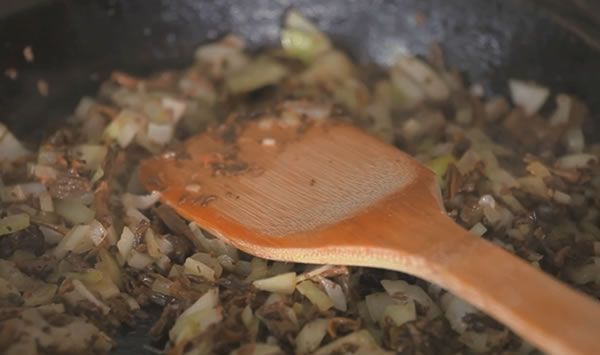 3. Add the vegetable stock and leave to simmer on a low heat while you prepare the tomatoes.
4. Scoop out the insides of the tomatoes. Be careful not to cut too deep when scooping, so you don't burst the skins.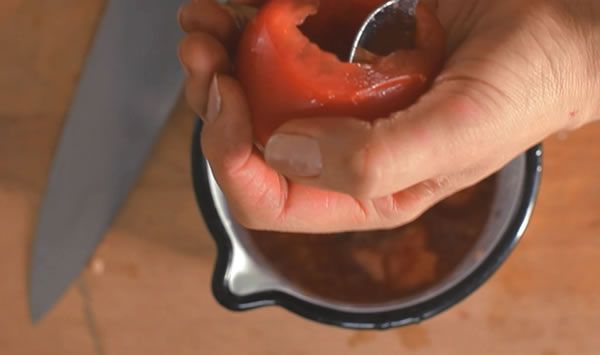 5. Add the leftover tomato seeds and pulp to the onion and mushroom mixture (optional).
6. Take pan off the heat and stir in the cooked rice, pepper, cream cheese and oregano.
7. Mix well , spoon the mix into the hollowed tomatoes,  filling them right to the top, place on a lightly greased baking tray, then top with cheese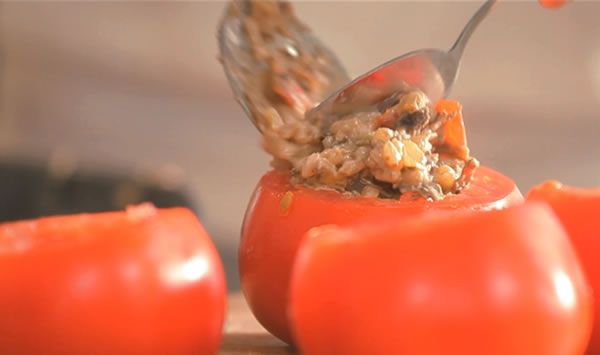 8. Preheat oven to 220°C and cook for 10 minutes or until the cheese is brown and toasted.

This recipe works best with large tomatoes such as beef tomatoes.
Olga Temonen is a Finnish actress and a television cook, who makes easy and delicious homemade meals that taste great for the whole family.
Search
A.Vogel
tomatoes
rice
mushrooms
cheese