Buckwheat & Parsley Yoghurt Burgers

Rachel Foyle
This super healthy tasty veggie burger is extremely easy to make. The creamy texture of the parsley yogurt with the nutty flavour of the buckwheat makes for the perfect burger. "
How to make Buckwheat & Parsley Yoghurt Burgers
1. Preheat the oven to 180°C.  Bring buckwheat to the boil in the stock, reduce the heat and simmer for 15-20 minutes.  Drain and place in a large bowl. Crush the red kidney beans roughly with a fork and add to the buckwheat.
2. Chop the chilli and coriander finely and add to the bowl along with the peanuts. Peel the skin of the lemon with a vegetable peeler, cut into thin strips and chop finely.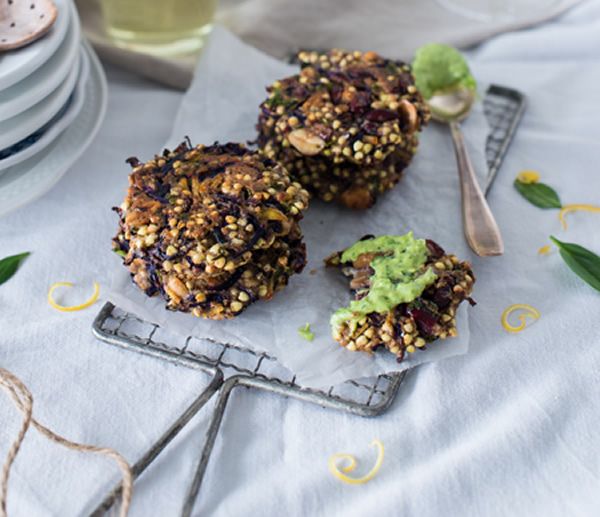 3. Cut the cabbage into thin strips and place in the bowl with chopped lemon. Add the spices, followed by the egg.  Mix together and add the almond flour.
4. Take out about 2tbsp of the mixture at a time and, using your hands, shape into small flat "meatballs" and place them on a plate lined with baking paper. Drizzle 1 tsp olive oil over the  patties and then bake on second shelf of the oven for about 25 minutes.  Move to top shelf of the oven for the last 5 minutes.
5. Mix the yogurt with the finely chopped parsley and add salt to taste. Cut the rolls in half, spread with the yogurt and top with lettuce and buckwheat burgers.  Add more lemon zest  if desired.
Nutritional information per serving:
CAL
200CARBS
14PROTEIN
15FAT
10
I hope you give these yummy burgers a try! And if you do, be sure to tag the picture #AVogelRecipes on Pinterest so we can see :)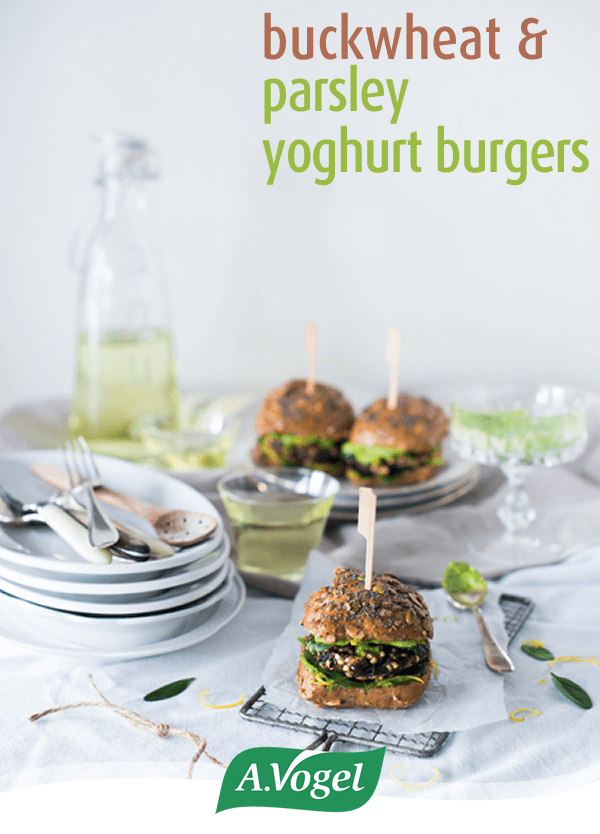 Rachel is an avid cook who has a passion for creating healthy meals and treats for her friends and family to enjoy and now you can enjoy them too.
Search
A.Vogel
buckwheat
parsley
yoghurt
burgers