Sweet & Nutty Baked Apple

Rachel Foyle
A lovely and healthy sweet treat, the honey, marmalade and vanilla give this baked goodie its natural sweetness combined with almonds, hazelnut and cinnamon for an extra kick of flavour. "
How to make Sweet & Nutty Baked Apple
1. Remove core from apple.
2. Mix all other ingredients together and fill apple.
3. Place in the oven at 180°C for 30 minutes.
4. Remove from oven and serve.
I hope you give this delicious Sweet & Nutty Baked Apple a try! And if you do, be sure to tag the picture #AVogelRecipes on Pinterest so we can see :)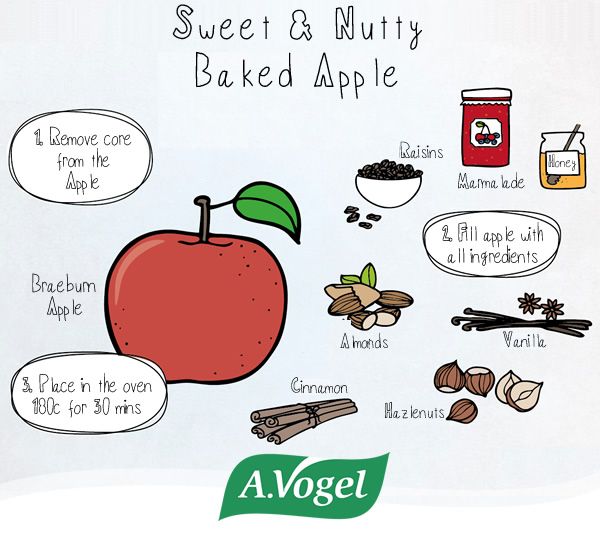 Rachel is an avid cook who has a passion for creating healthy meals and treats for her friends and family to enjoy and now you can enjoy them too.
Search
A.Vogel
sweet
nutty
baked apple