Pomegranate Perfection
Try this delicious summer drink – Pomegranate Perfection, which combines the flavours of pomegranate and mint for a refreshingly good taste. "
How to make Pomegranate Perfection
1. Tear up the spring of mint.
2. Add the torn mint and pomegranate seeds to a glass.
3. Cut the lime into two quarter wedges. Squeeze the juice of one of the quarters into the glass with the mint and pomegranate seeds.
4. Add the pomegranate juice, sparkling water and Molkosan® Fruit Digestion to the glass.
6. Add ice and garnish with the mint and remaining lime wedge. Enjoy!
I hope you give these sparkling refreshing drink a try! And if you do, be sure to tag the picture #AVogelRecipes on Pinterest so we can see :)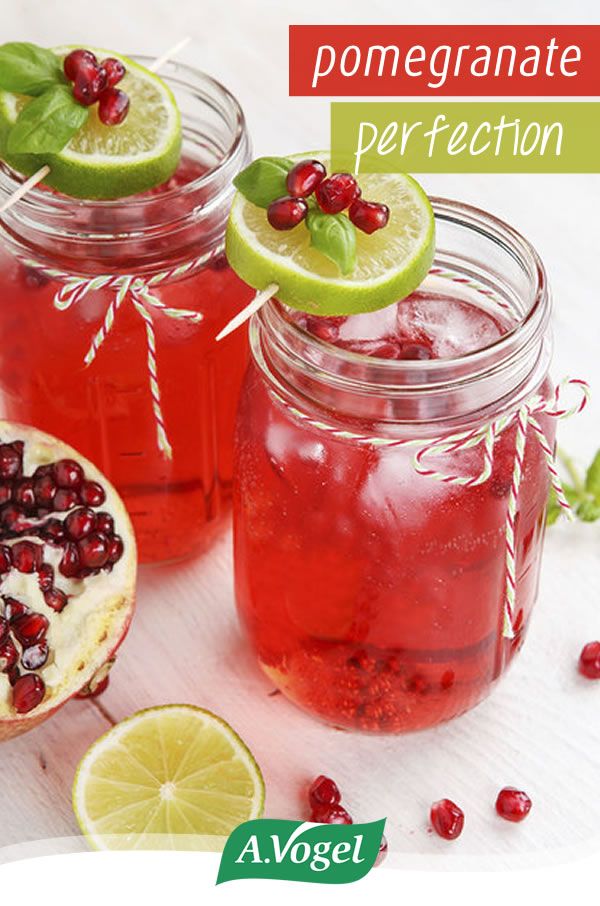 Olga Temonen is a Finnish actress and a television cook, who makes easy and delicious homemade meals that taste great for the whole family.
Search
A.Vogel
pomegranate
drink