Mango Lassi

Rachel Foyle
This is just delicious for summer. Full of fruity goodness, the sweetness of the mango blends with the zestiness of the lemon to create a smooth and creamy drink which is refreshingly cool and super healthy too – what's not to love! "
How to make Mango Lassi
1. Peel the ripe mango, remove the core and add to a blender together with the zest of  an unwaxed lemon, 2 - 4 tablespoons of lemon juice, 500g plain yoghurt, 1 pinch of cardamom and about 350 ml of water. Blend until smooth.
I hope you give this delicious Mango Lassi a try! And if you do, be sure to tag the picture #AVogelRecipes on Pinterest so we can see :)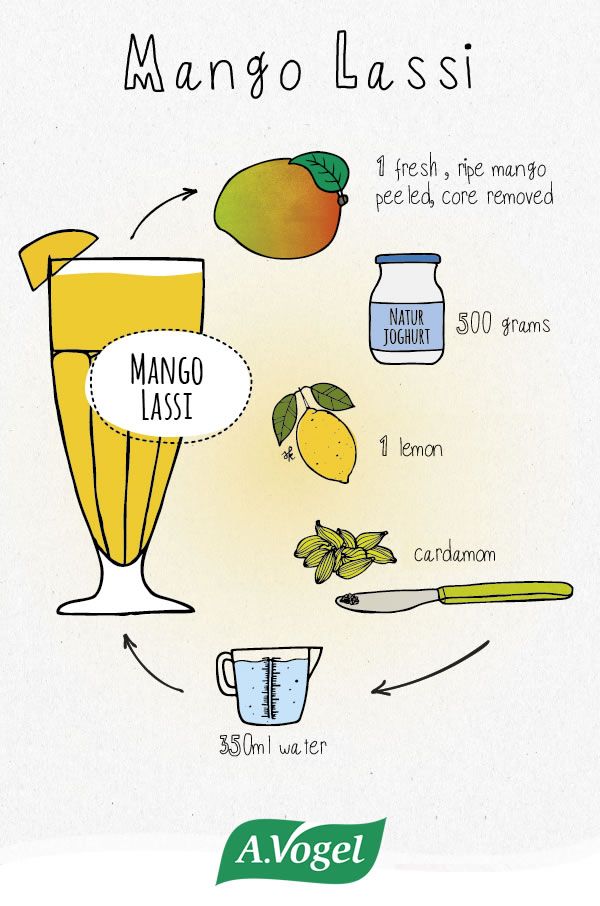 Rachel is an avid cook who has a passion for creating healthy meals and treats for her friends and family to enjoy and now you can enjoy them too.
Search