Gluten & Lactose Free Blueberry Muffins

Rachel Foyle
Packed with fresh blueberries, these lovely muffins are a delight to make and eat. The perfect treat to enjoy with a nice cup of tea. "
How to make Gluten & Lactose Free Blueberry Muffins
1. Pre-heat the oven to 175°C.
2. Mix the yoghurt and honey in a bowl and stir in the eggs until smooth.
3. Fold in the flour and oats.
4. Fold in the baking powder and blueberries.
5. Divide the mixture between six muffin cases and bake in the oven for 15 minutes or until they spring back when pressed.
Ta-da! Doesn't that look good, eh? If you've given this recipe a try, please let us know! Leave a comment below, rate it above, share it! Take a picture of it and tag it #AvogelRecipes on Pinterest we'd love to see it.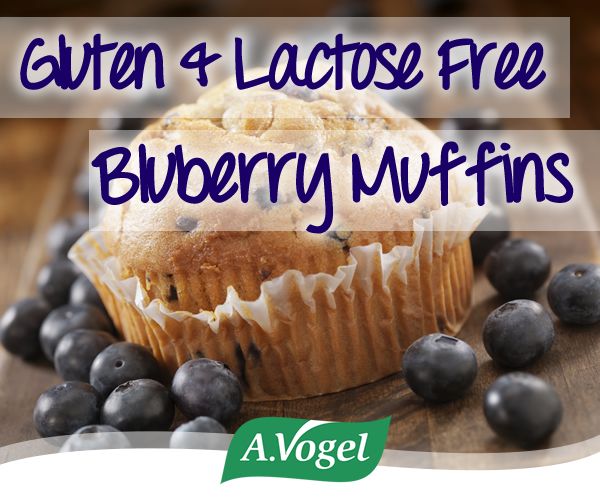 Rachel is an avid cook who has a passion for creating healthy meals and treats for her friends and family to enjoy and now you can enjoy them too.
Search
A.Vogel
gluten free
lactose free
blueberry
blueberries
muffin