Banana & Kiwi Smoothie

Hetty Crèvecoeur
This healthy banana and kiwi smoothie recipe is not only ideal for breakfast but is also a great guilt-free treat during the day. My prep tip for busy people is to freeze your ingredients in individual freezer bags and blend when needed. "
How to make Banana & Kiwi Smoothie
1. Cut the celery and courgette into pieces, peel the kiwi and banana. Put in a blender together with coconut milk and Molkosan® Fruit and blend until smooth.

Getting kids to eat their fruit and veg. can often be a challenge. Make this smoothie with the kids, it's fun and tasty! The coconut milk makes it deliciously creamy, the banana and kiwi adding natural sweetness.
If you've given this delicious banana & kiwi smoothie a try, please let us know! Leave a comment below, rate it above, share it! Take a picture of it and tag it #AVogelRecipes on Pinterest. We'd love to see it.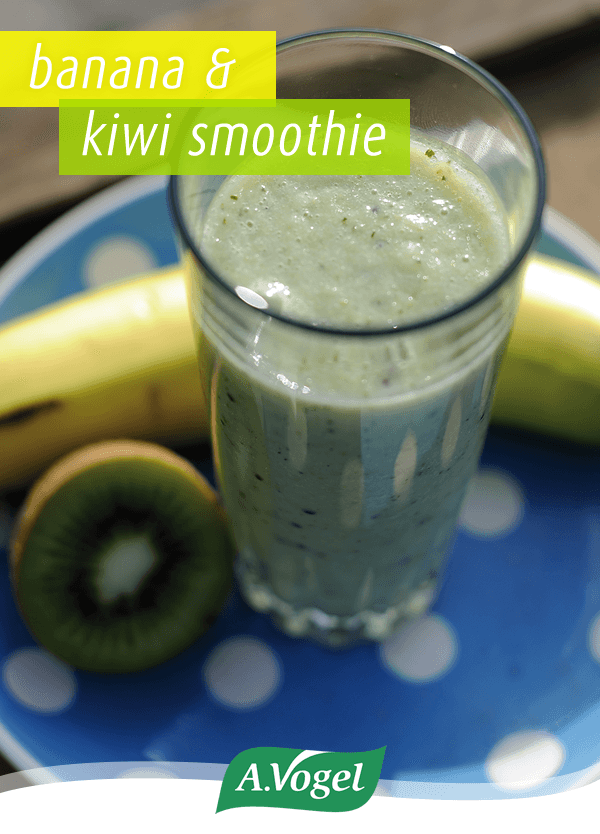 Hetty's passion is to inspire and inform people on health, nutrition and lifestyle.
Search
A.Vogel
banana
kiwi
smoothie