Homemade Strawberry Ice-Cream

Rachel Foyle
No summer would be complete without this frozen treat. Give this easy to make homemade ice-cream recipe a try and sit in the sunshine to enjoy. "
How to make Homemade Strawberry Ice-Cream
1. Make the strawberry ice-cream: Mix the strawberries with half of the sugar. Beat the egg white and add to the strawberries, along with the rest of the sugar, the almond milk, soy cream and salt. Mix well.
2. Pour the mixture into a freezer bag or container and freeze for 3-4 hours, stirring once an hour.
3. Make the fruit dressing: Meanwhile, peel the peaches and cut the flesh into cubes. Purify together with the strawberries. Stir in the sugar. Crush a few mint leave and place them on the purified fruit.
4. Cool the dressing for about an hour, stirring occasionally.
5. Serve a couple of scoops of strawberry ice-cream and pour over a little fruit dressing. Garnish with a mint leaf.
I hope you give this super yummy ice-cream a try! And if you do, be sure to tag the picture #AvogelRecipes on Pinterest so we can see :)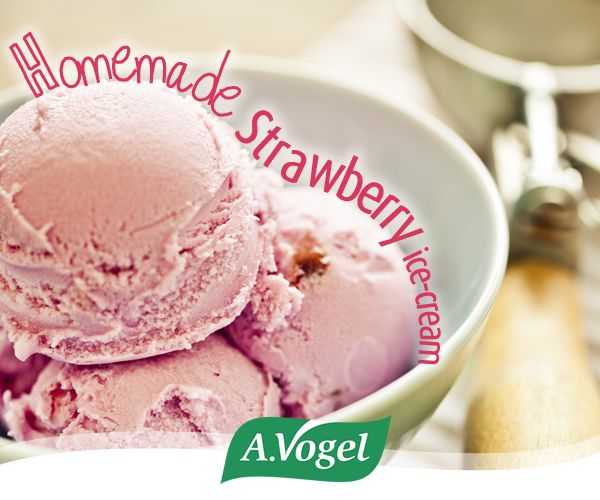 Rachel is an avid cook who has a passion for creating healthy meals and treats for her friends and family to enjoy and now you can enjoy them too.
Search
A.Vogel
ice-cream
strawberry