Herb & Fruit Lassi

Rachel Foyle
Packed with healthy herbs, cooling cucumber and fruity goodness, this creamy yoghurt drink is refreshing, tasty and so good for you. "
How to make Herb & Fruit Lassi
1. For the Herb & Fruit Lassi, put 1 handful each of basil and mint, the juice of a small orange, zest and juice of an unwaxed lemon, 1 small cucumber, 500 g of organic nature yoghurt and about 350 ml of water into a blender and puree. Sweeten to taste with maple syrup.

If you prefer a more liquid consistency, simply add more water.
I hope you give this delicious Herb & Fruit Lassi a try! And if you do, be sure to tag the picture #AVogelRecipes on Pinterest so we can see :)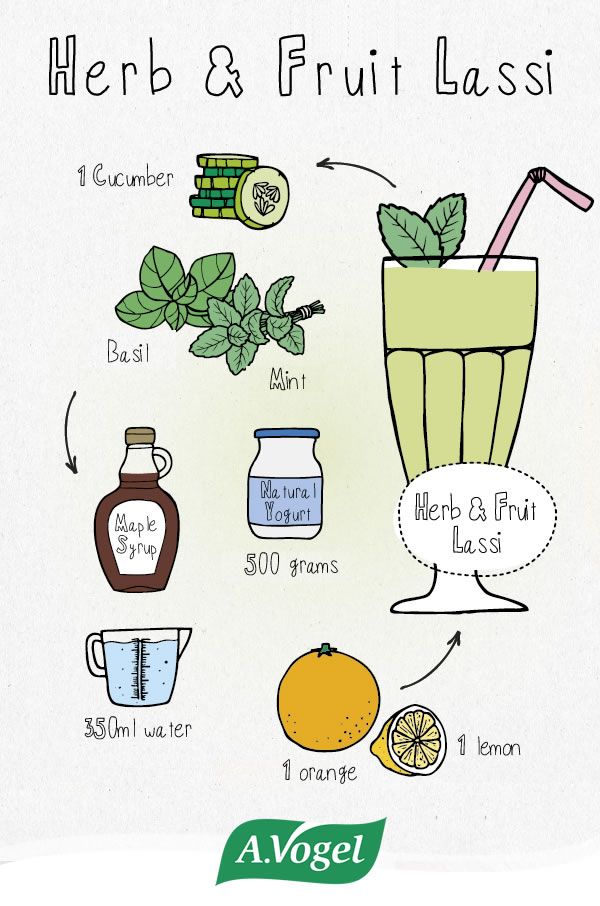 Rachel is an avid cook who has a passion for creating healthy meals and treats for her friends and family to enjoy and now you can enjoy them too.
Search