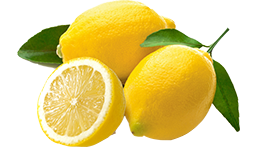 Lemon
The lemon (Citrus × limon) is a species of small evergreen tree native to Asia
Replace your salt
with Herbamare
An original and unique Swiss recipe
of herbal seasoning suitable
for sodium restricted diets.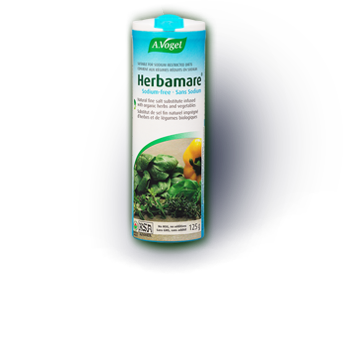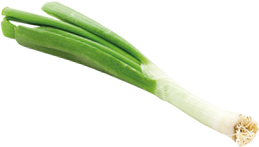 Leek
Member of the same plant family as onions, garlic and chives. In addition to minerals and vitamins, Allium varieties contain secondary plant substances called sulfides.

Rosemary
Meaning "sea dew" in Latin, this herb was first used for religious ceremonies and medicinal purposes before finding its way into the kitchen. Today, it is typically used for country-style roasted potatoes and marinades.

Basil
Known as the "king of herbs," basil is an essential ingredient in Italian cooking, and no other herb comes close to matching its fragrance and flavour.
Thyme
This highly aromatic herb in the mint family and comes in many varieties with tiny white, red or blue flowers.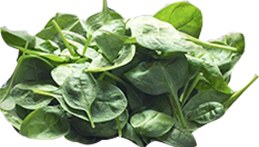 Spinach
Spinach is one of the most nutritious vegetables available, packed full of minerals and vitamins.

Kelp
Kelp is a large variety of seaweed in the brown algae family, also known by the Latin name Macrocystis pyrifera. Kelp is part of the original Herbamare® recipe and is a natural source of iodine.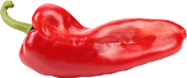 Bell pepper
Bell peppers belong to the Solanaceae family and thus belong to a plant family that includes some of the most common vegetables, such as tomatoes, eggplant, tomatillos and peppers of all varieties.

Horseradish
We use the roots, which have a yellowish brown skin. The inside is white and has a very strong, sharp taste.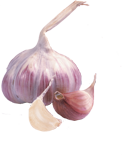 Garlic
  Garlic bread made easy! Just toast some fresh bread, brush with olive oil, and sprinkle with freshly crushed garlic and some Herbamare® salt.

Potassium chloride
Fresh organically grown plants are combined with kelp and potassium chloride.

Parsley
Straight, curly or root: In many dishes, this aromatic herb makes a big difference! Leaves and roots contain the same essential oils and many other good ingredients.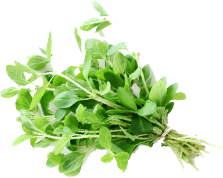 Marjoram
Marjoram is an important culinary herb, especially in Mediterranean cuisine. Apart from essential oils, the so-called "sausage herb" contains other special compounds such as flavonoids, tannins and bitter substances.

Onion
Always tastes great and should be eaten every day! Onions come in many different shapes, sizes and flavours from mild to really sharp. As a group, onions are among the world's most popular vegetables.

Lovage
This is a great plant that can grow up to two meters tall. The plant's leaves make for a fresh and tasty addition to many dishes.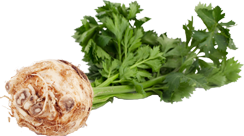 Celery
Celery is a nutrient-rich root vegetable. Herbamare® contains both the root and fresh green leaves.