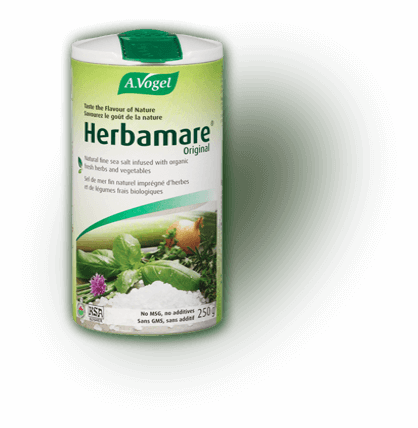 Replace your salt
with Herbamare
Natural fine sea salt infused with
12 organically grown, freshly harvested
herbs and vegetables
Natural foods made with fresh, organic ingredients have a positive impact on taste and health.
A.Vogel's Herbamare® is made from pure sea salt and freshly harvested, organically grown herbs and vegetables, because fresh plants deliver the best natural flavours.
With its unique taste, Herbamare® enhances the flavour of any recipe. Use instead of salt in all your dishes.