Second Spring FoodsSprouted Oatmeal Cookie Mix
Second Spring organic sprouted oatmeal cookies make a wonderful dessert for the whole family.
20% off! $9.00 $7.20
The organic sprouted whole wheat flour and oat flour fill these cookies with the goodness of whole grains! All you have to do is add eggs, butter and vanilla!
---
What is Sprouted Oatmeal Cookie Mix?
Organic Sprouted Oatmeal Cookie Mix makes soft, traditional oatmeal cookies, just like grandma used to make. This wholesome mix features sprouted whole grain wheat flour and sprouted oat flour. We sprout to enhance taste, texture and digestibility, and then stone grind the whole grain, keeping all the essential nutrients intact. As always, our sprouted oatmeal cookie mix contains only real ingredients, that means no additives, artificial flavours or preservatives. Our recently updated recipe has the same great taste, now with less sugar!
Simple instructions will have sprouted oatmeal cookies on the table in less than 25 minutes. One box makes 12 cookies.
You will need: butter, vanilla and an egg. For a vegan oatmeal cookies, substitute vegan butter/margarine and a chia egg (chia powder and water).
Get creative and make them your own!
Just add
Chopped nuts
Chocolate chips
Raisins
Apples & Cinnamon
Peanut Butter
Ingredients & Nutrition Facts
Ingredients: Organic whole grains (rolled oats (37%), sprouted whole grain wheat flour (27%), sprouted whole grain oat flour), organic brown sugar, baking powder (raising agents (450, 500), organic wheat flour), bicarbonate of soda, sea salt.
Contains Gluten (wheat, oat).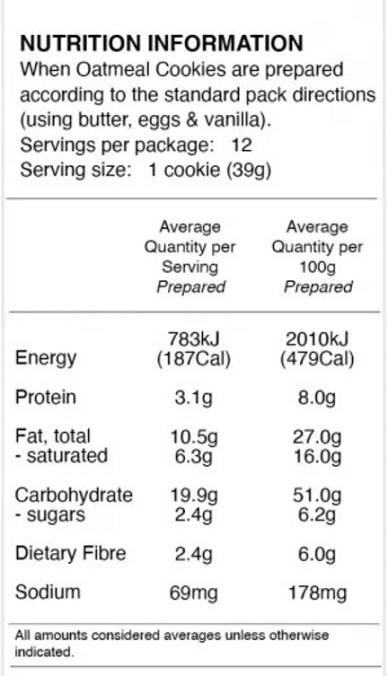 About Second Spring | Sprouted Foods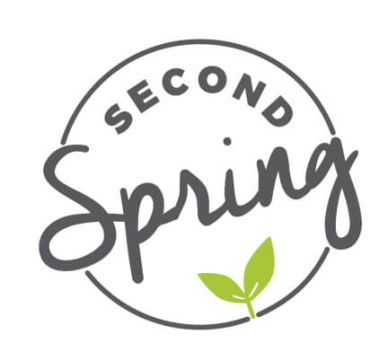 Second Spring is family owned, Canadian company. They provide wholesome, organic sprouted products and recipes that can be easily integrated into your everyday life.
Second Spring utilizes the ancient practice of sprouting to allow you to enjoy all the benefits of grains, seeds, legumes and pulses in today's world without sacrificing taste, texture or nutrition. Their goal is to use these ancient food traditions to create a positive food movement built on not only what food we eat, but how we eat. Second Spring is working with nature to provide you with whole food ingredients that will aid in your vitality!