Activated Nuts Almond Tokyo Tamari
Pallet Wholefoods
Pallet Wholefoods is an artisan range of small-batch activated nuts which are locally produced on the Gold Coast.
---
Dairy Free
Egg Free
GMO Free
Benefits
Dairy Free
Egg Free
GMO Free
Gluten Free
Vegan
Pesticide Free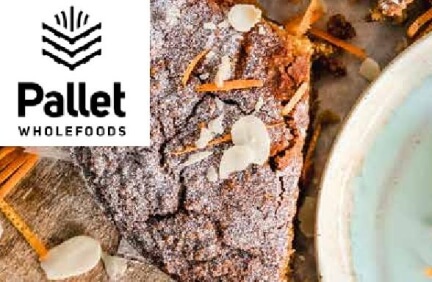 Why are Pallet Wholefoods nuts special?
Activated nuts have been soaked in water and salt for a period of time, which starts off the germination or sprouting process, then dehydrated at a low temperature. Soaking increases the nutrient value of the nuts along with breaking down the problematic compounds that help enhance their digestibility.