Spring into a wellness detox
The perfect time to press the 'reset button' for your body
With the weather beginning to warm up, now is the perfect time to boost your health regime with a revitalising spring detox! As we often indulge a little more during the cooler months, completing a spring detox now can work as a 'reset button' for your body before summer. Depending on the type you go for, completing a spring detox can also help to boost energy & mood, reduce inflammation, lose weight, improve immunity, reduce indigestion & much more.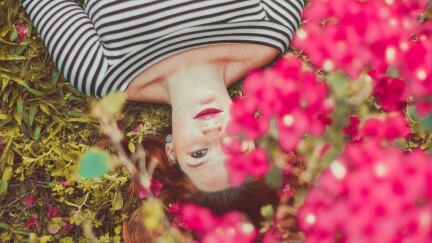 Are detox diets even healthy?
However, detoxes as most of us know them (where we deprive ourselves of certain things, fast, drink only juices, etc) have been found inconclusive when it comes to benefits for the body and some practitioners even suggest they may be more harmful than helpful. Those aside, for the purposes of this article we would like to identify a detox as:
Eating more foods that promote the healthy function of certain parts of the body
Removing things from our diet that are harmful to that part of the body
Introducing a supplement to help support healthy function

It should also be noted that these always work best when combined with restful sleep & regular exercise!
So which detox should you choose?
With so many detoxes around, it can be difficult to know which one to choose for your specific needs. To help get you ready for your detox, we've listed three of our favourite spring detoxes below:
Kidney Detox
As one of the body's key regulators, detoxification of the kidneys can help to promote optimal kidney function and reduction of undesirable side effects associated with poor kidney health.
Possible benefits of a kidney detox:
Restoration of blood pressure & mitigation of hypertension
Promotes healthy excretion of waste
Increased ability to fight infection
Reduced risk of kidney failure
Increased production of essential hormones
Regulation of acid levels
Regulation of water levels
Balance red blood cells
Mitigate risk of kidney stones
Removal of excess salt
How to do a kidney detox
1) Eat a kidney-friendly diet:
Drink more water
Eat more fruits & veg that are rich in potassium

Bananas
Oranges
Cantaloupe
Sweet potato
Cooked broccoli & spinach

Cranberries to help clear accumulation of urea & uric acid
Barley to cleanse & prevent damage
2) Avoid certain foods:
Avoid caffeine, alcohol & chocolate
Reduce protein intake
3) Supplements:
Using a supplement that can support the healthy function of your kidneys can help you to get the most out of your detox. Made from organically grown and wild-harvest herbs, A.Vogel's Kidney Tonic works to support the elimination of water from the kidneys while helping to maintain healthy kidney function. Comprising four herbs that work synergistically in the body, this fresh plant herb tincture is also certified organic and 100% natural, making it the ultimate detox supplement for your kidneys.
Liver Detox
As the body's internal detoxifier, the liver works to cleanse toxins from the body and promotes digestion through production of bile. This is the reason it's so important to care for your liver, something which is particularly important for those whose alcohol consumption is above the recommended levels.
It is important to note that a detox will not help a person with a liver disease to recover. In combination with medical treatment, however, incorporating liver-friendly foods and reducing intake of certain bad foods can help to improve liver health.
Possible benefits of a liver detox:
Increased energy
Immunity support
Mental clarity
Weight loss
Healthy bowel movements & reduced gas
Reduced risk of liver stones
How to do a liver detox
1) Eat a heart-friendly diet:
Drink more water, green tea & coffee
Eat fresh foods high in antioxidants

Blueberries
Cranberries
Grapefruit
Grapes
Nuts

Foods that increase natural detoxification enzymes and / or fight inflammation

Beetroot juice
Brussel sprouts
Broccoli
Fatty fish
Nuts
Olive oil
2) Avoid certain foods:
Bad fatty foods
Refined sugar
Pre-packaged foods
Fried foods
Simple / white carbs
Beef & deli meats
Alcohol
3) Supplements:
Taking a supplement designed to flush toxins out of the liver is another great way to kickstart your liver detox. Developed to help support healthy function as well as for the relief of stomach aches, flatulence, bloating and colic, A.Vogel's Liver Support harnesses the power of Artichoke to help support your liver. Made from organically grown and wild-harvest herbs, this oral liquid is also certified organic and 100% natural.
Heart Detox
As the heart facilitates the all-important task of circulating blood to provide your body with oxygen and nutrients, supporting its function through a heart detox can be incredibly beneficial for most people.
Possible benefits of a heart detox:
Reduced risk of obesity, hypertension & heart disease
Remedy / how to do a heart detox
1) Eat a heart-friendly diet:
Eat foods that improve cholesterol levels

Wholegrains
Beans, lentils, peas & chia seeds
Eggplants
Barley
Citrus fruits
Nuts

Eat foods rich in Omega-3 fatty acids

Fish (especially oily fish)
Nuts & seeds
Plant oils

Eat foods that help control blood sugar levels

Cinnamon
Apples
Citrus fruits
Legumes
Green tea
Nuts

Eat foods that contain Curcumin

Turmeric
Curry powder (containing Turmeric)
Mango Ginger

Eat more fruit & veg (particularly green vegetables)

Oranges
Pomegranate
Broccoli
Apples
Tomatoes
Asparagus
Spinach
Other leafy greens

Coffee (in moderation)
Foods containing monounsaturated fatty acids
2) Avoid certain foods:
Limit saturated fat & trans fats
Limit cholesterol
Limit salt
Processed meats
Refined carbs & grains
Soft drinks / sugary drinks
Fried foods
Reduce alcohol intake
Reduce portion sizes
3) Supplements:
Using a supplement to promote heart health is another fantastic way to get started on your detox. Created to support and maintain healthy heart function, A.Vogel's Heart Tonic incorporates the benefits of Hawthorn which is known for its ability to help in treating a range of heart problems. Made from organically grown and wild-harvest herbs, this heart tonic is 100% natural and is the perfect accompaniment to a holistic heart detox.
Vitality boost with less effort
While detoxes can vary considerably in their purpose, the similarity between them lies in consuming more wholesome foods while decreasing intake of the bad ones. Of course, eating an adequate mix of fruits and veg can be a difficult task to tackle on a daily basis, especially with work and family life often taking priority. Don't think it's impossible to accomplish, however, it simply means you need to find smarter ways to achieve your wellness goals. To help boost your vitality with less of the effort, A. Vogel developed the 100% natural, certified organic Biotta® range to deliver a variety of delicious health benefits within the convenience of a bottled juice. No mess, no fuss! You can check them out below!