What's all the fuss about Breuss® Juice?
The particularly interesting story behind its creation
For many years, Breuss® Juice has been celebrated around the globe for its ability to facilitate cancer treatment and regression. Unlike other health-food juices on the market, this juice has a particularly interesting story behind its creation and is suggested to offer significant treatment properties in addition to traditional health benefits.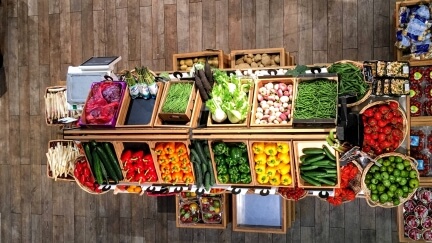 Nutritional Value of Breuss® Juice
Biotta's Breuss® Vegetable Juice is a wonderful purification aid, containing adequate quantities of essential vitamins needed by the body to detoxify. It's also a particularly nourishing juice and very high in potassium, containing a healthy blend of beetroot, carrot, celery root, potato and radish.
Studies have shown that diets high in potassium are able to decrease mortality rates by up to 20% and reduce the risk of many health conditions such as stroke, high blood pressure, diminished bone density and kidney stones. Biotta's nourishing Breuss® Juice is also a great way to encourage healthy digestion, is a great source of vitamin A and is also gluten-free and vegan.
Breuss® Juice for Cancer Treatment
Breuss® Juice was originally developed by Austrian author, Dr Rudolph Breuss as part of his complete cancer prevention and treatment regime. In his book 'The Breuss Cancer Cure,' Dr Breuss theorised that cancer requires protein to thrive and therefore, that fasting from solid proteins could assist with cleansing the body while starving the cancer.
As part of his holistic cancer treatment, Breuss encouraged the consumption of various fruits, vegetables and herbs in juice form. From here, he developed his signature juice and began preparing and distributing it himself. As demand grew, he recognised that he was unable to source sufficient organic vegetables to continue his venture and subsequently approached Swiss juice company, Biottta, to continue his work.
While Breuss hypothesized that cancer grows on protein, others have postured that his juice is successful for another reason. Containing no fruits, Breuss juice is almost completely free of glucose and other sugars. Some authors suggest that cancer is actually quite inefficient at processing sugars and by excluding them from your diet, the cancer will starve.
Regardless of the theory, Breuss' works have become popular around the globe. According to Cancer Tutor, Breuss' book has sold over 900,000 copies worldwide and has reportedly accumulated over 45,000 success stories from cured cancer sufferers.
Reasons we love Biotta Breuss Juice:
Still uses Dr Breuss' original formula
High in potassium & vitamin A
No added sugar or sodium
Vegan & gluten free
Non-GMO Project verified
100% natural juice – not from concentrate
99.6% vegetable content
Certified organic
Where can I buy Biotta Breuss® Juice?
Biotta's Breuss® Vegetable Juice is available at a range of health food stores internationally and is also available online via A Vogel Australia. Click here to order yours today.