Why bamboo nappies are better for your baby
Cloth or disposable bamboo nappies present many benefits for your baby and the environment
Choosing the right nappy for your baby can be a bit of a balancing act. First and foremost, you want something that is comfortable and gentle on your baby's skin. But you also want something that is cost-effective and, if you've heard about the damaging effects of generic nappy brands, you might also be looking for something that's eco-friendly too.
With the harsh chemicals used in the production of many disposable nappies and even cotton cloth nappies, we can all agree that these probably aren't the best choice for the health of your baby, not to mention the impacts these can have on our environment. Did you know that standard disposable nappies can take 500 years to decompose? With the average bub going through around 1,500 nappies per year, that's a massive weight we're placing on our eco-system, something which is easily avoidable with the power of bamboo.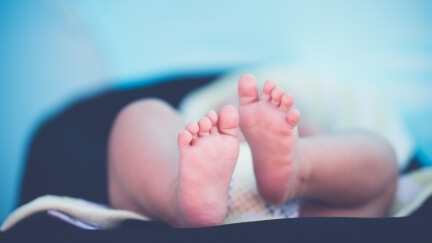 Bamboo baby products
Whether cloth or disposable, bamboo nappies present so many benefits to the health and wellbeing of not only your baby, but to the environment as well. Let's take a look at some of these now.
More comfortable for bub
When choosing a nappy brand, the top priority for most of us is to find one that keeps the little one comfortable, right? Bamboo is arguably the softest option when it comes to nappies and is the gentlest on delicate baby skin. As a naturally porous fabric, bamboo is more breathable than other types of nappies and helps to draw moisture away from the skin. This also means that they are more elastic and fit comfortably around your baby's bottom.
Better for baby skin health
Aside from the comfortability factor, ensuring your baby or toddler is protected against rashes, irritation and other nappy-related health concerns is probably at the top of your priority list. Made from natural bamboo fibres, bamboo nappies provide natural protection for the health of your baby's skin. This is because bamboo is:
Hypoallergenic
Anti-fungal
Antibacterial
Nappy rash resistant
Breathable
Deodorising
As a highly breathable fabric, bamboo nappies also produce less odours (even when left wet) and help to regulate the temperature inside the nappy which further reduces growth of bacteria. As a smooth fibre, bamboo nappies don't require chemical treatment either, so you can rest assured that your bub's sensitive skin won't experience irritation or nappy rashes associated with other nappies.
Super absorbent for drier bums
The last thing you want is for your little one to be running around with moisture chafe or to wake up in the middle of the night feeling wet, uncomfortable and unable to sleep. Bamboo nappies are around 70% more absorbent than cotton, with the ability to soak up three times it's weight in liquid – meaning less leaks and better comfortability for your little one. This is especially important for babies and toddlers who are having issues with bed wetting as the absorbency allows for a better and longer night's sleep without the discomfort of a soggy nappy.
Environmentally friendly
One of the biggest advantages to using bamboo is the fact that it's an environmentally friendly resource. Bamboo grows rapidly and doesn't need chemical pesticides in order to grow successfully. It also requires far less water than other textiles, meaning it can thrive in the harsh Australian environment. More than this, bamboo assists with soil erosion issues and naturally propagates itself therefore removing the need to frequently replant.

Perhaps most importantly, bamboo is 100% biodegradable, with an eco-friendly decomposition process that presents no pollution or harm to the environment. Gentle on baby's skin + on the environment - win-win!
A Vogel + Luv Me Eco Bamboo
Keep bub's skin happy and healthy while doing good for mother nature! ln support of such a brilliant innovation in eco-friendly baby products, A. Vogel proudly stocks Eco Bamboo products from Luv Me – our all-time favourite producer of organic baby products. Why? Because they're Australian owned and operated, dedicated to being organic and eco-friendly, they support others in their quest for finding reusable products and don't allow the use of harsh chemicals or testing on animals.
To give you even more of a reason to try Eco Bamboo, A Vogel are now offering 20% off our entire Luv Me range until 28th February 2019. Check it out here!